Spiral Circle Wake and Bake Set
This item is made out of recycled clay and it's not reproducible. The recycled clay is left partially wedged for the spiral effect.
Triangle Teacups
This is a set of porcelain teacups with a triangle shape of unglazed clay, made with the wax resist technique.
Chubby Circle Teapot
This porcelain teapot reminds me of a bird. It has a circle shape mirroring its body made using the wax resist technique and a beak spout.
Triangle Small Mugs
These are matching porcelain and speckled mugs with triangles of unglazed clay using the wax resist technique.
Cutout Coffee Dripper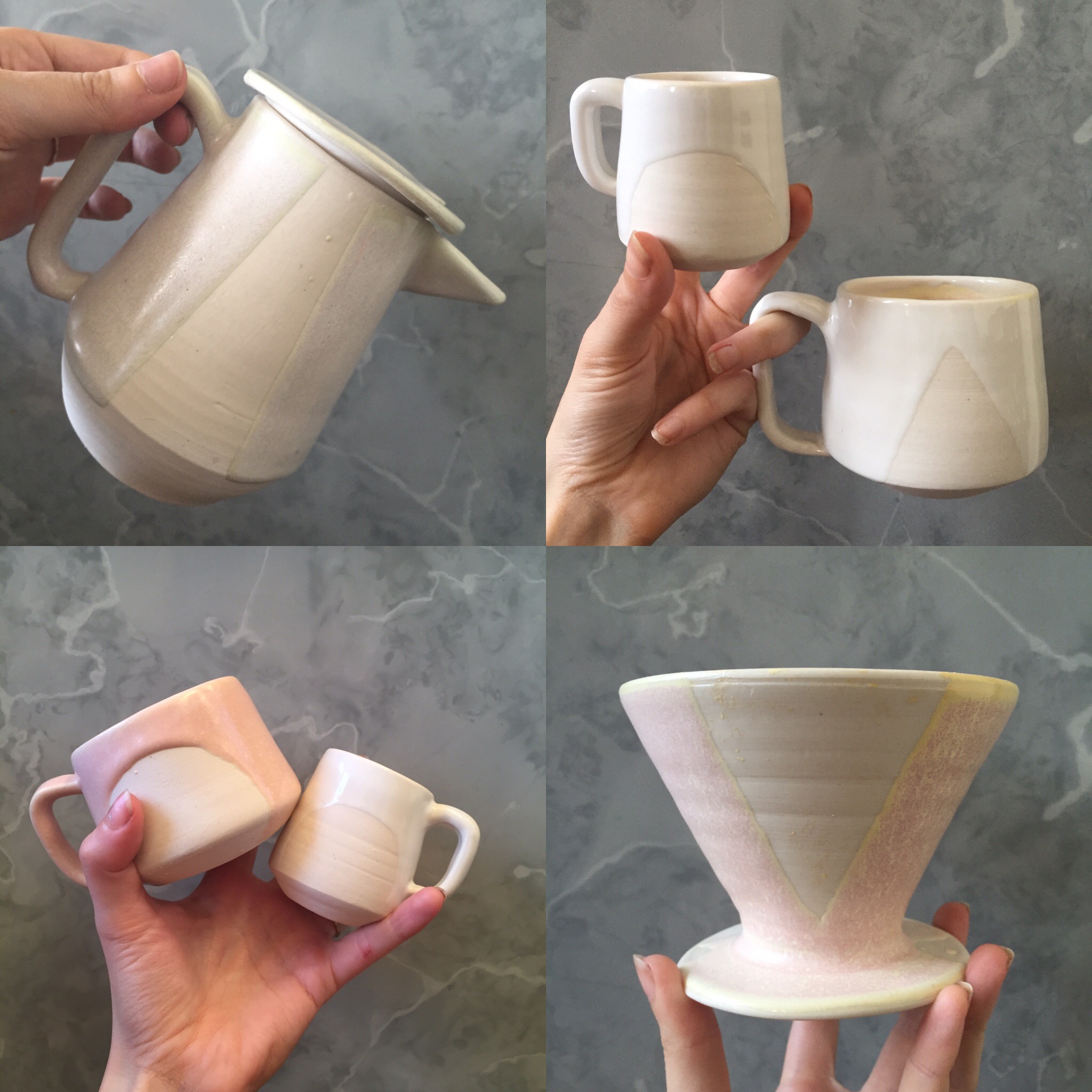 Porcelain Cutout Series
Teapot
Small porcelain teapot with wax resist.
This was a botched batch of almond glaze which is usually pink. I love the lavender shade of this accidental glaze.