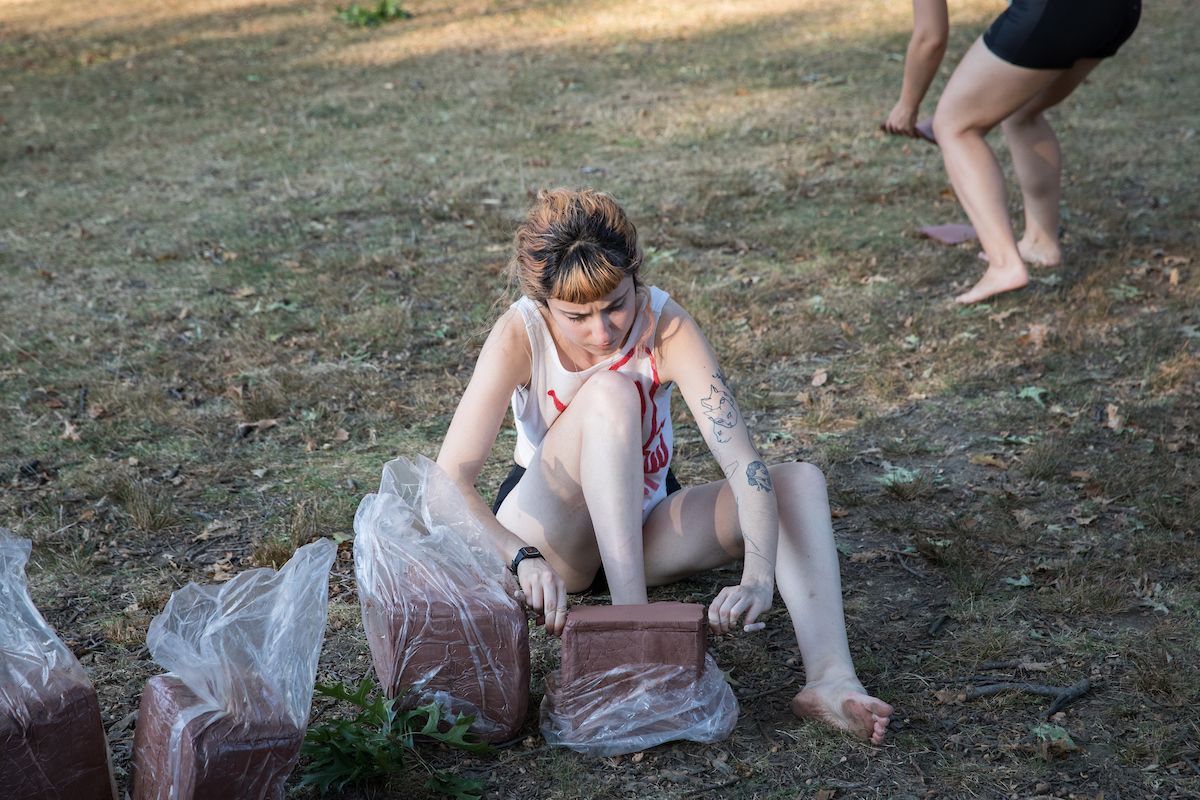 The Evidence of Her Limitations: For Home
The second installment of a piece devised by myself and Sara Jane Munford, performed at McCarren Park on September 24th, 2017. This iteration was dedicated to Houston after Hurricane Harvey devastated the city. Sara Jane is from Houston so we decided to both pay tribute to our hometowns.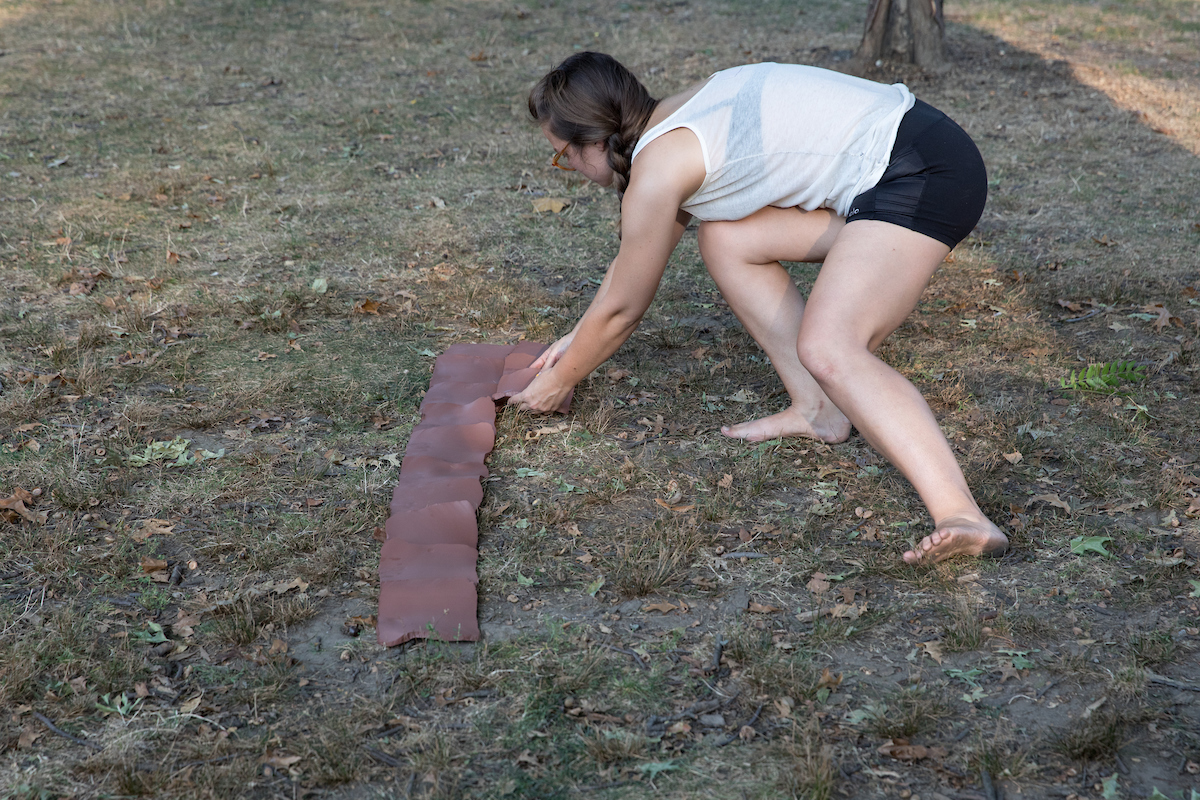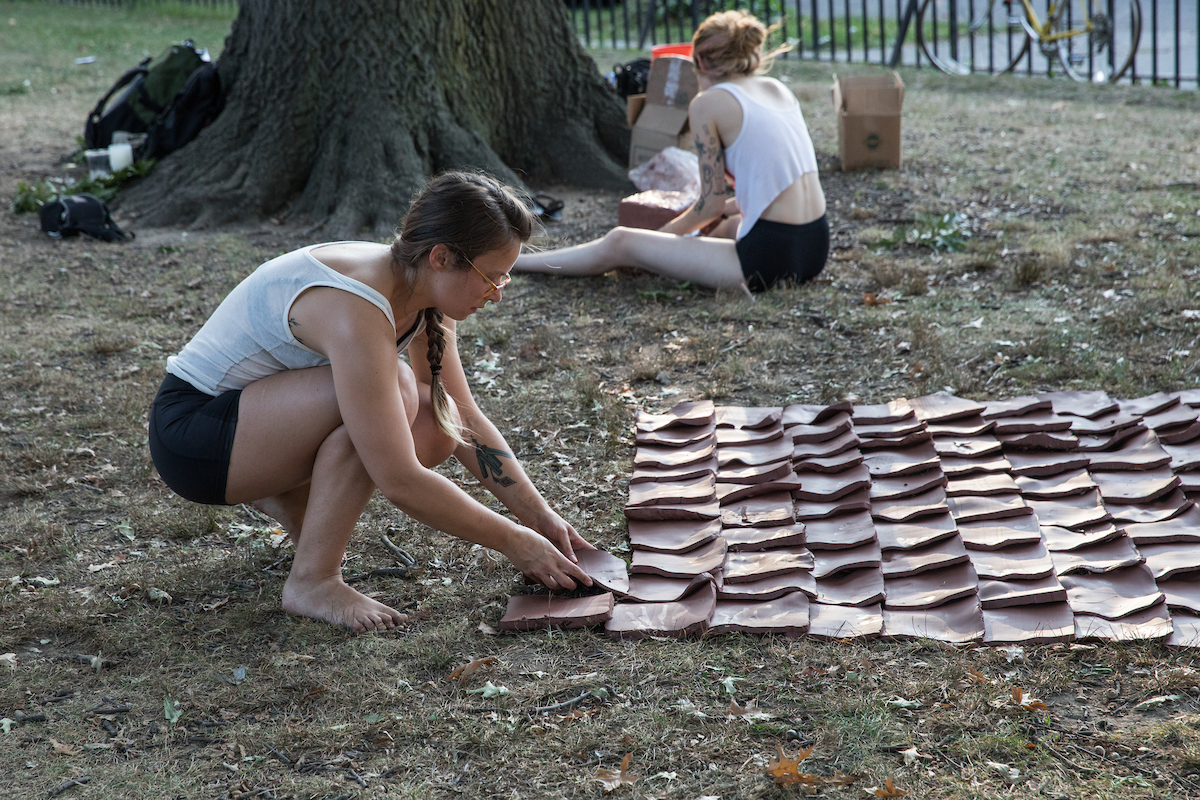 We laid the clay grid the same way we did in the first iteration. This time we used a red clay.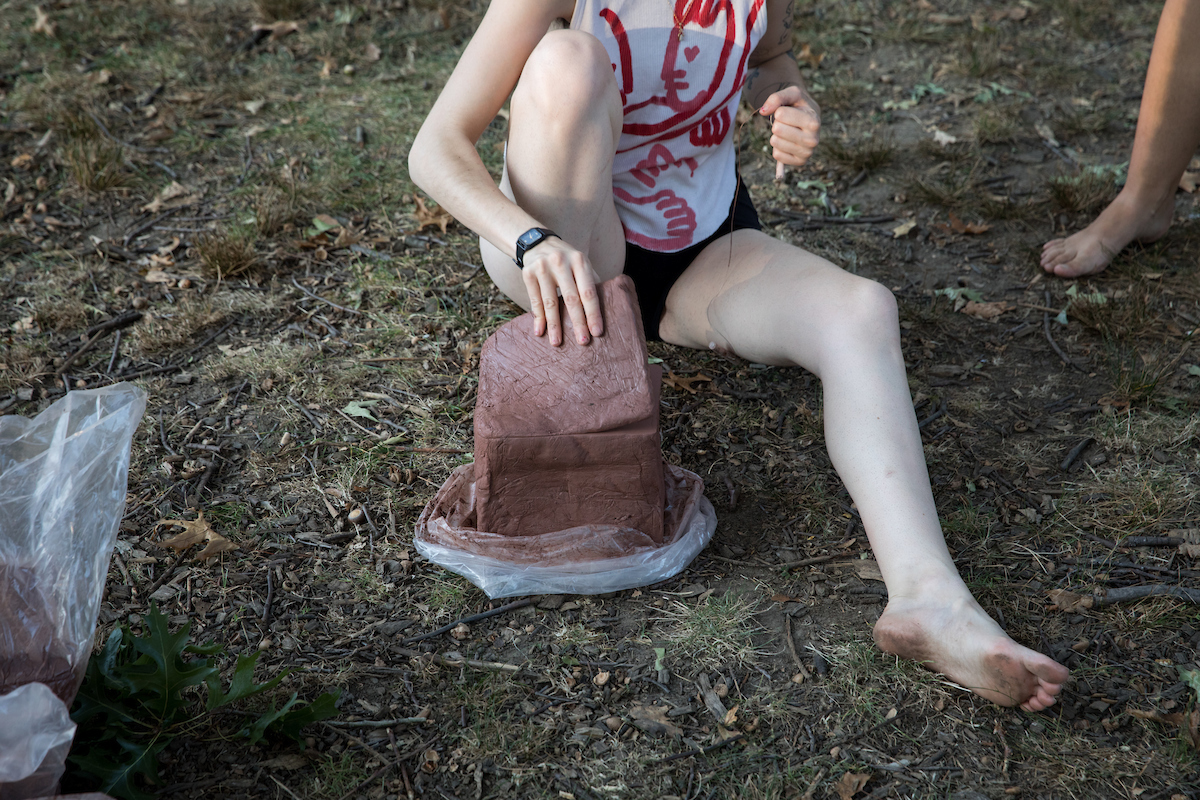 We walked along the grid tracing the Houston highway map. Sara Jane traced the concentric circles while I traced the 10 freeway which goes across the country from Los Angeles to New York.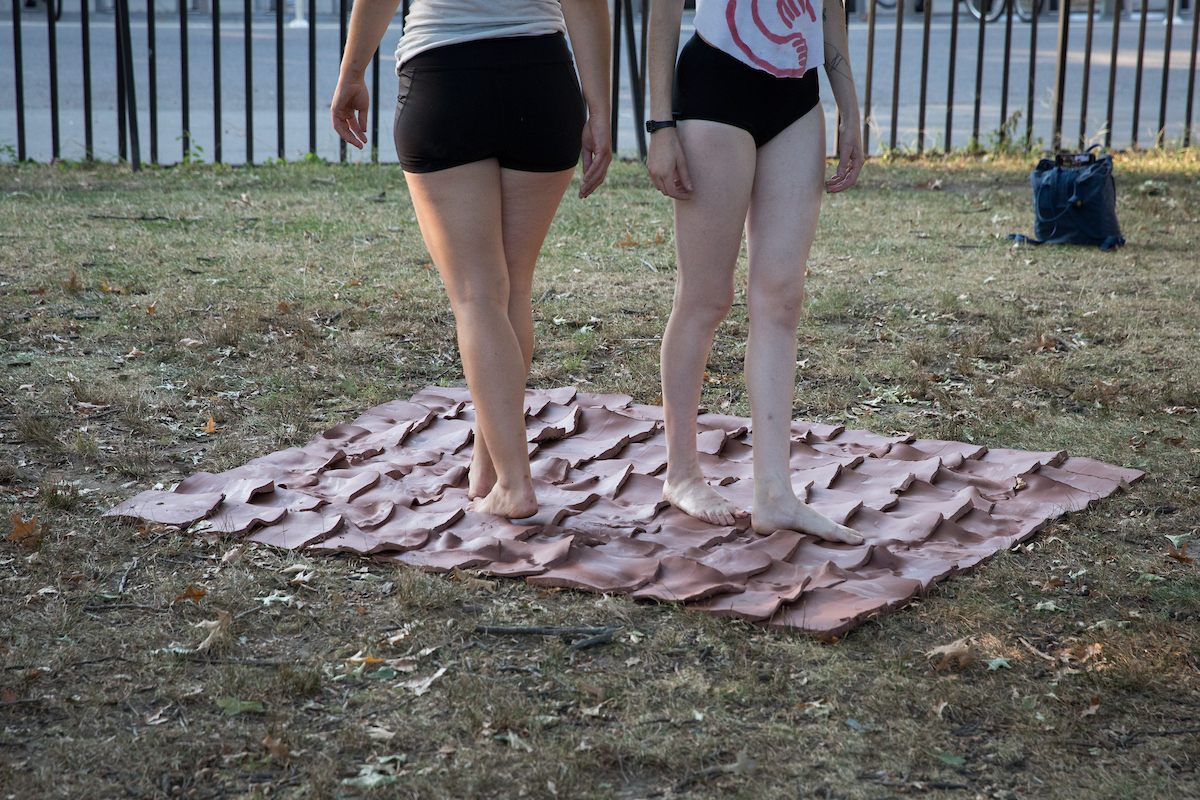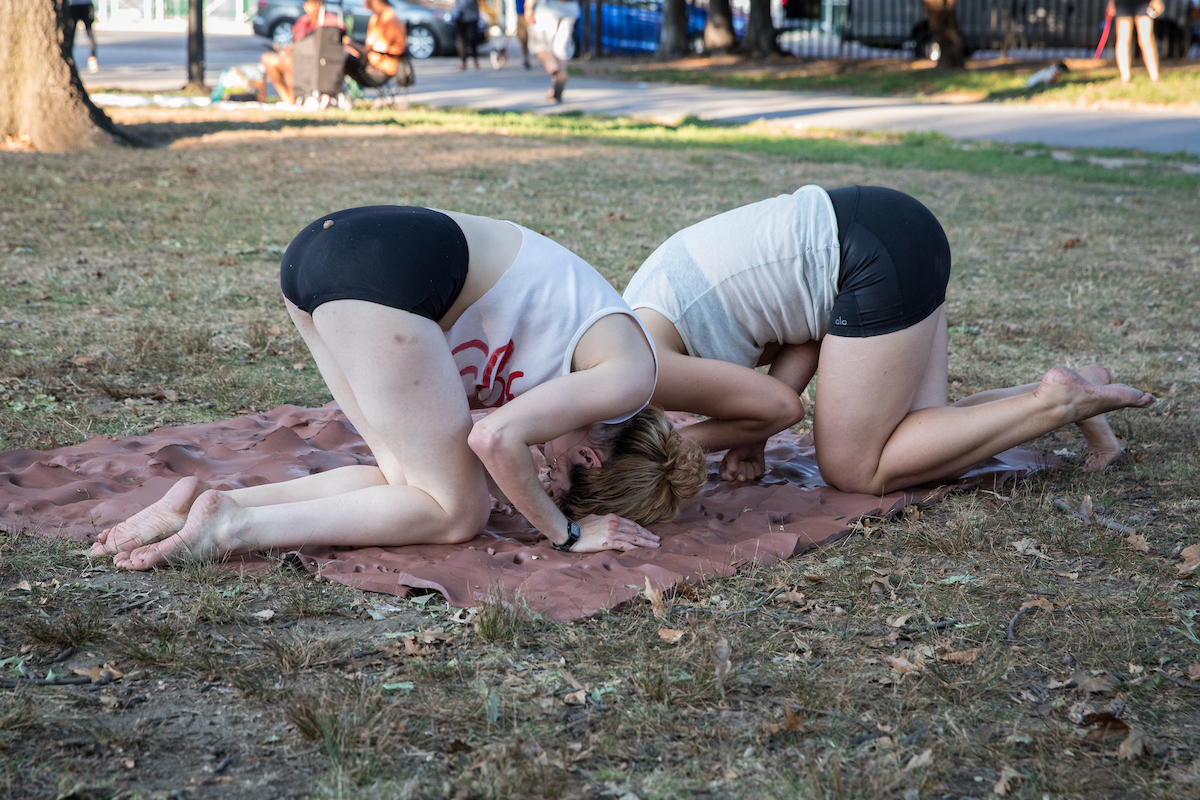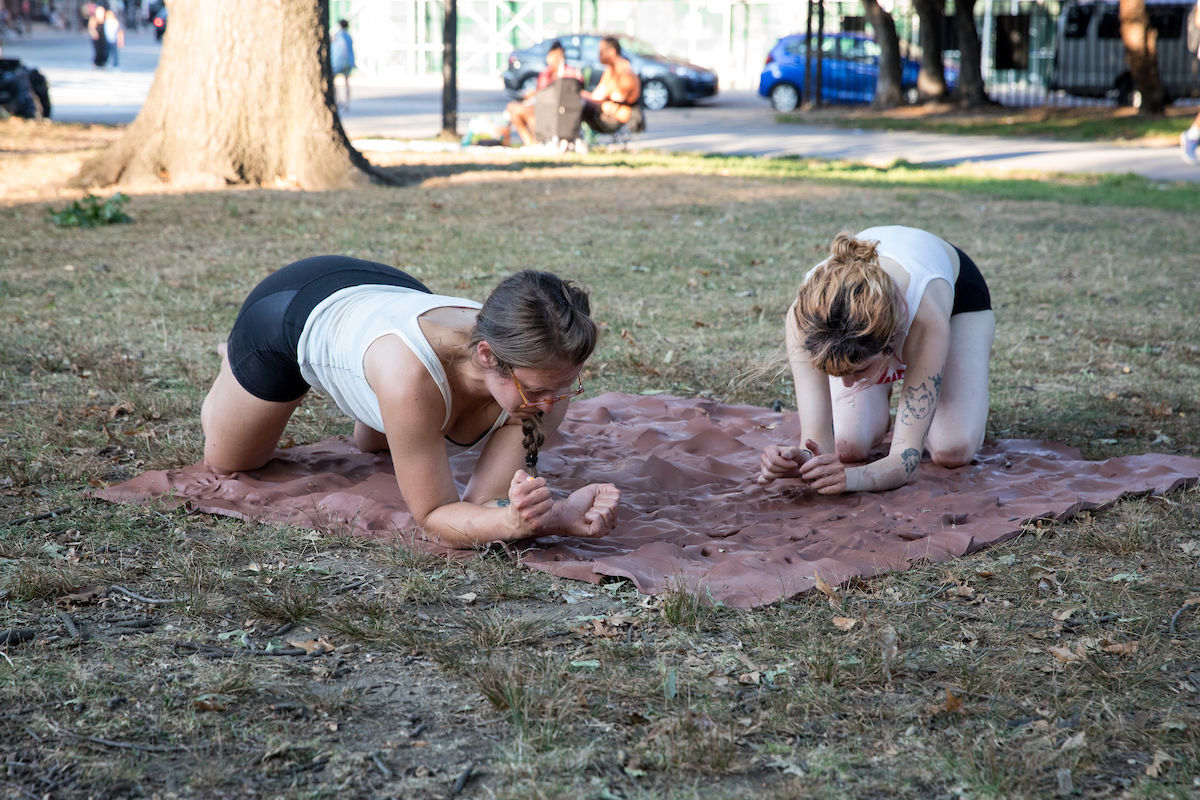 We repeated the mantra, "Take what you need, leave what you don't."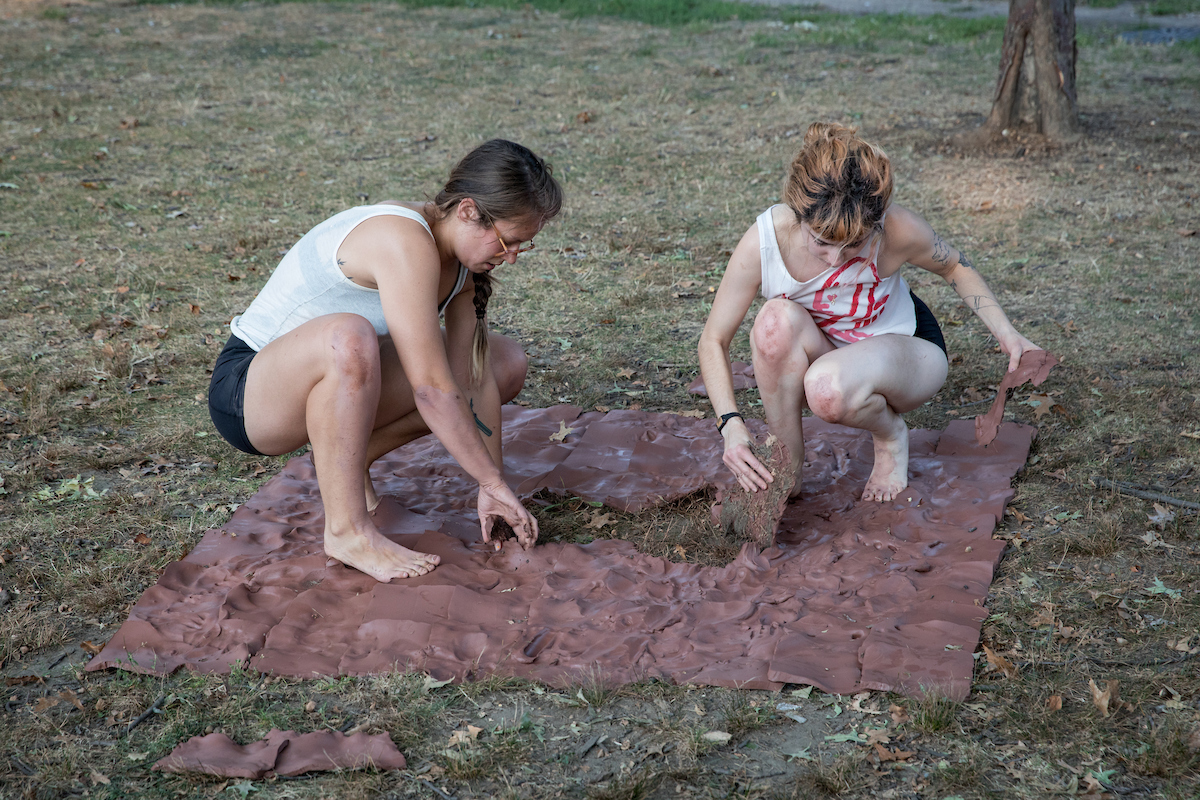 We tore up the pieces, trapping ourselves in a circle of clay. The pieces collected dirt, grass, acorns, and sticks.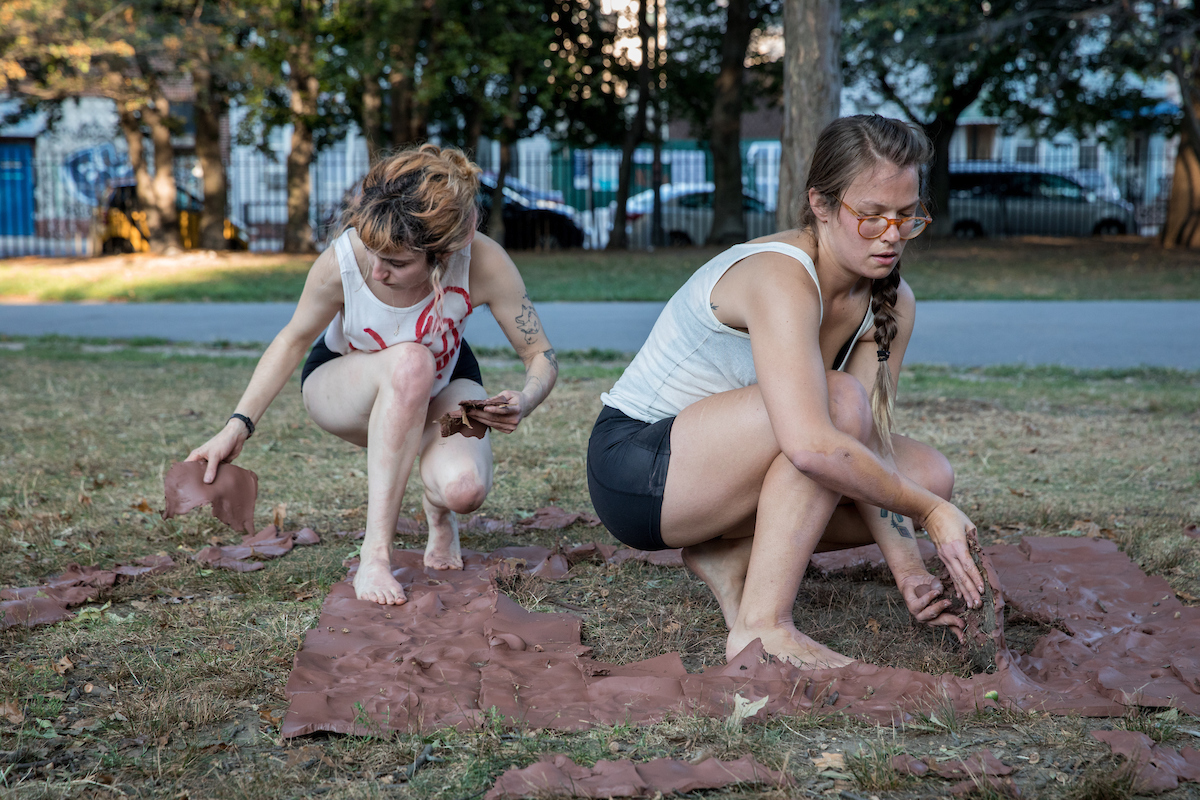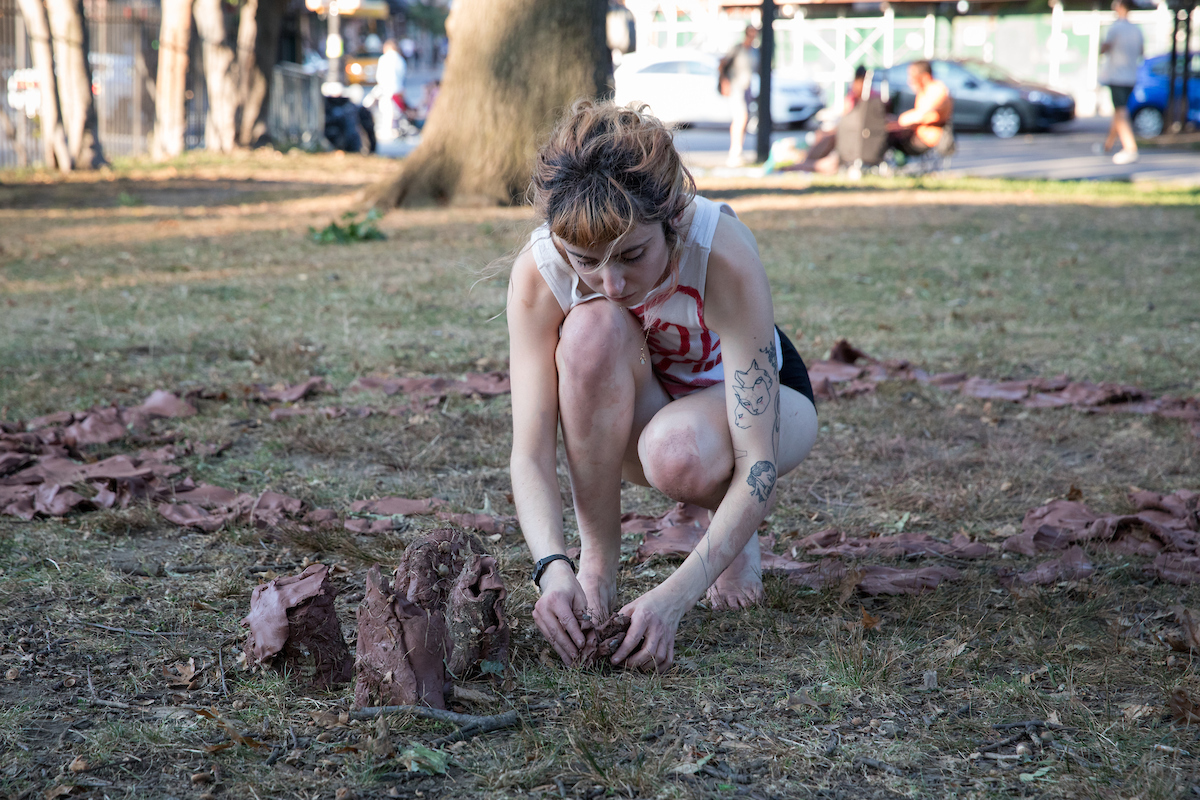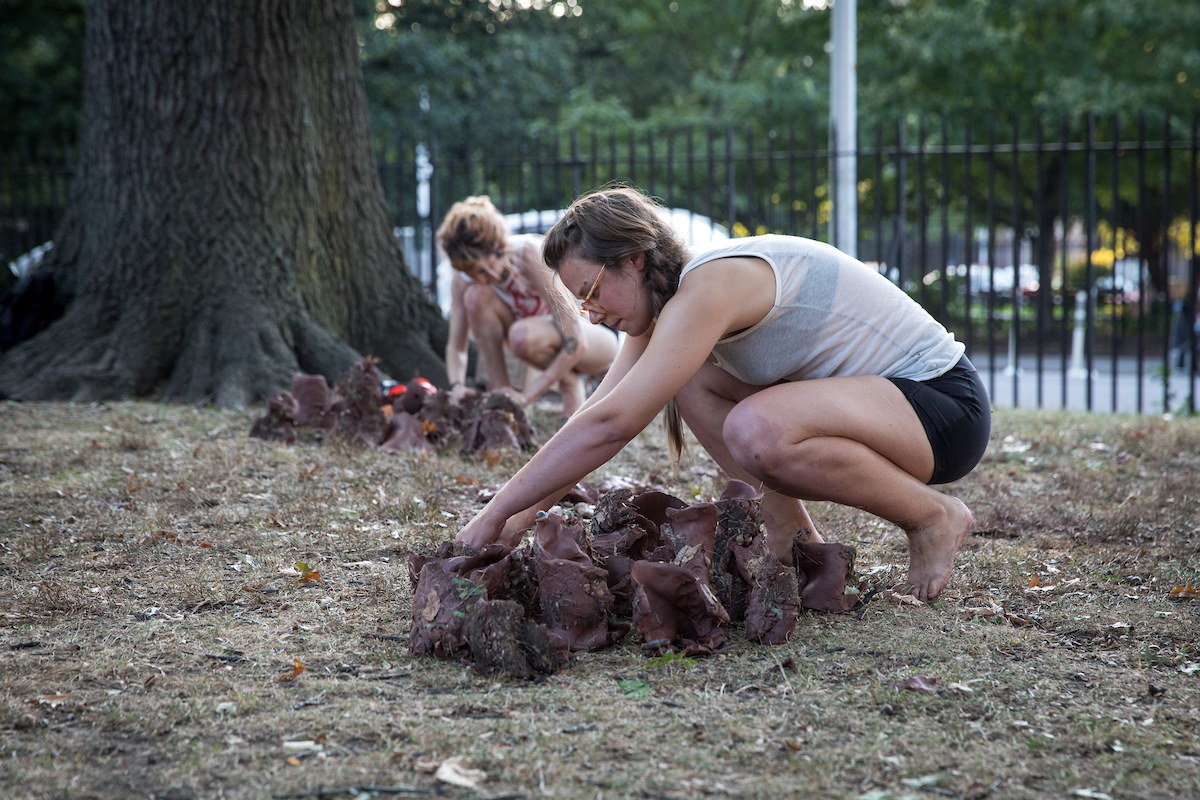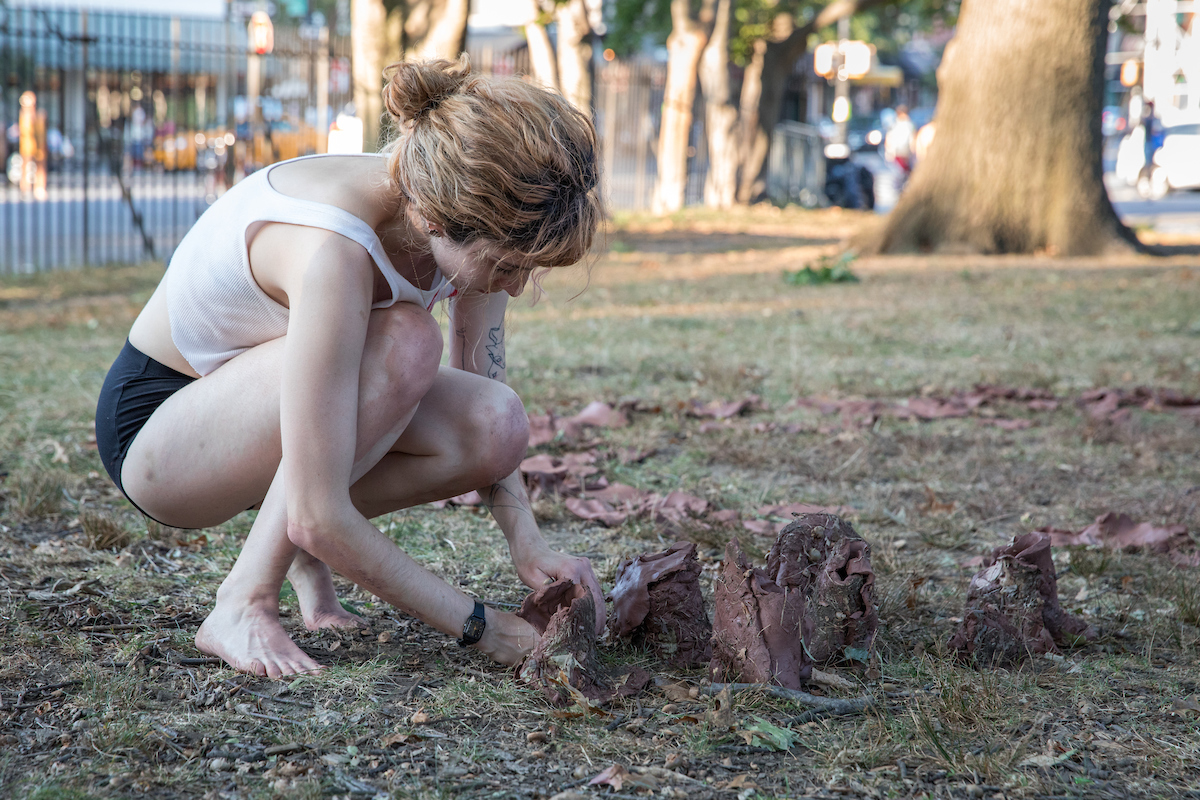 I built a small Austin, for the year I spent there.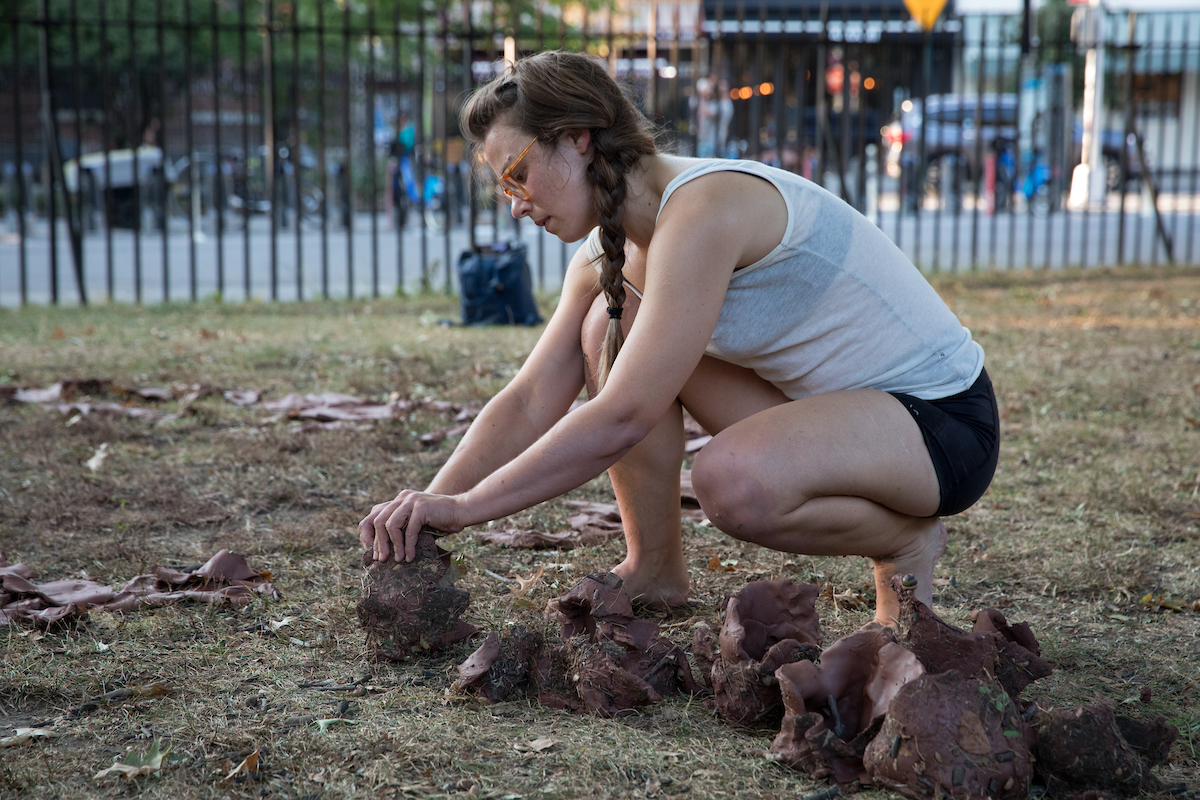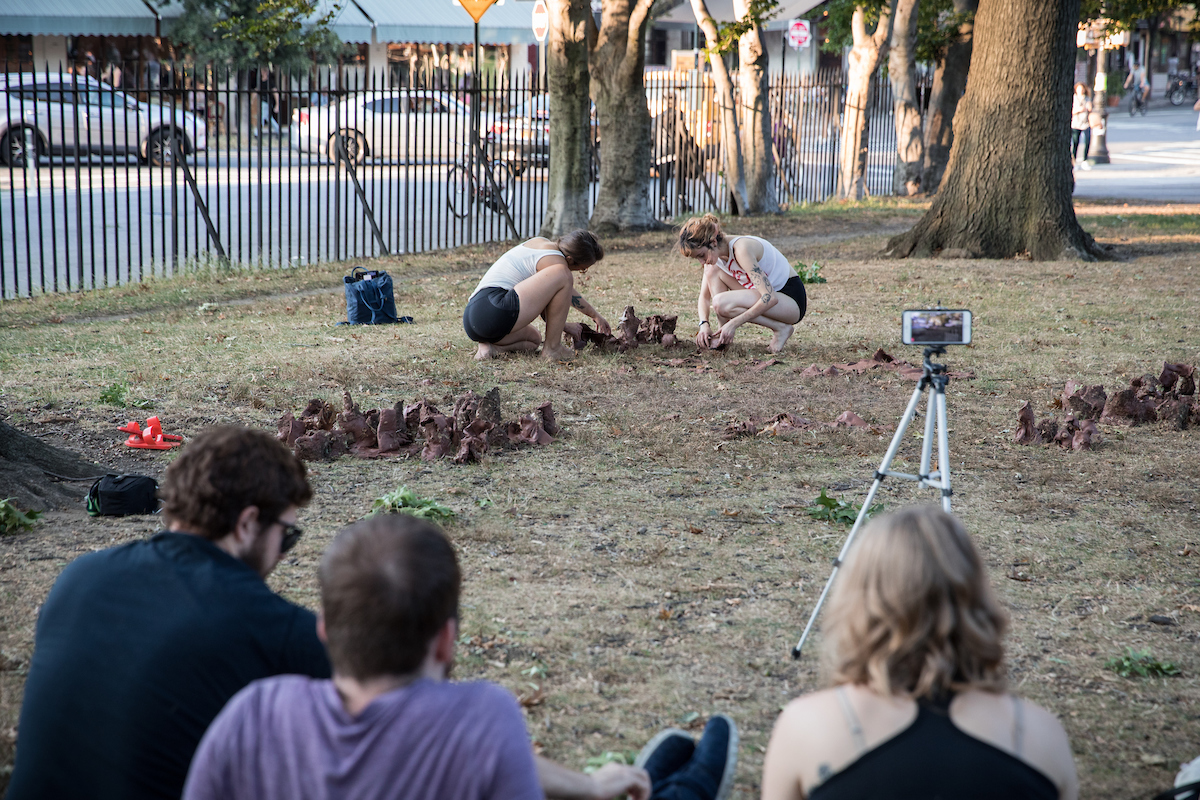 Then we built New York together.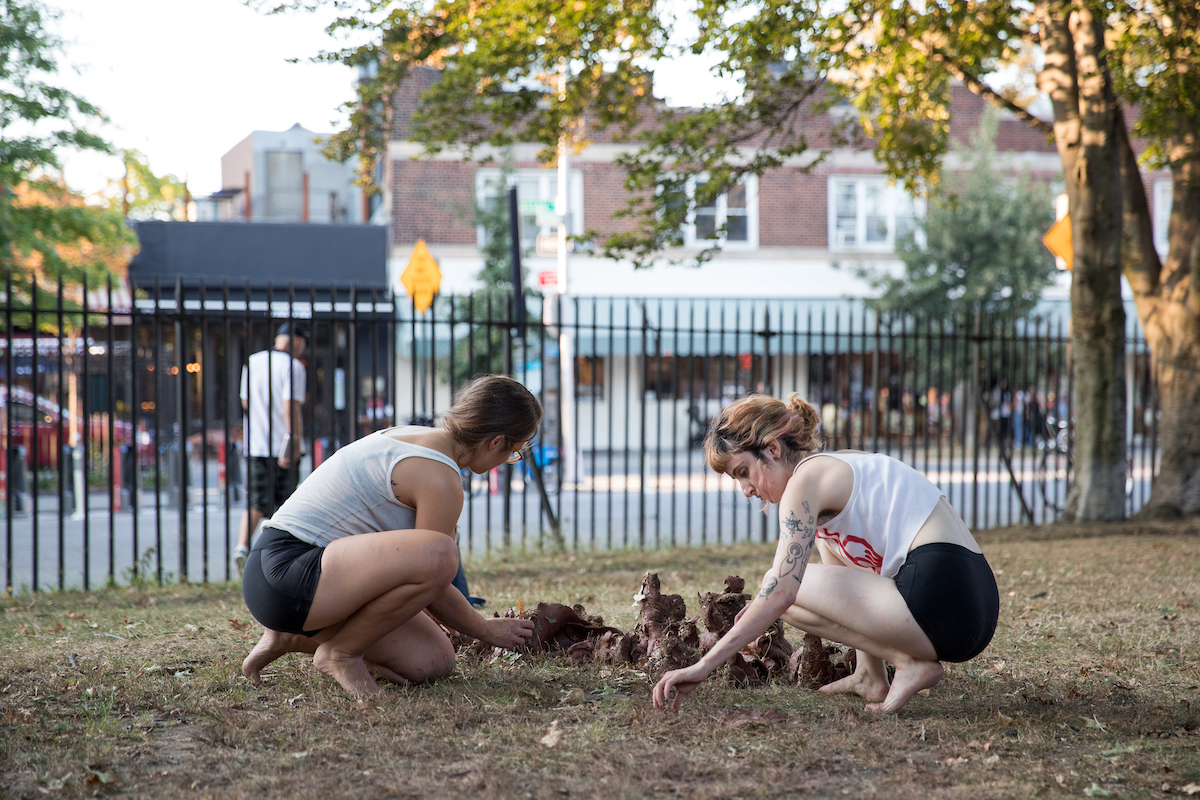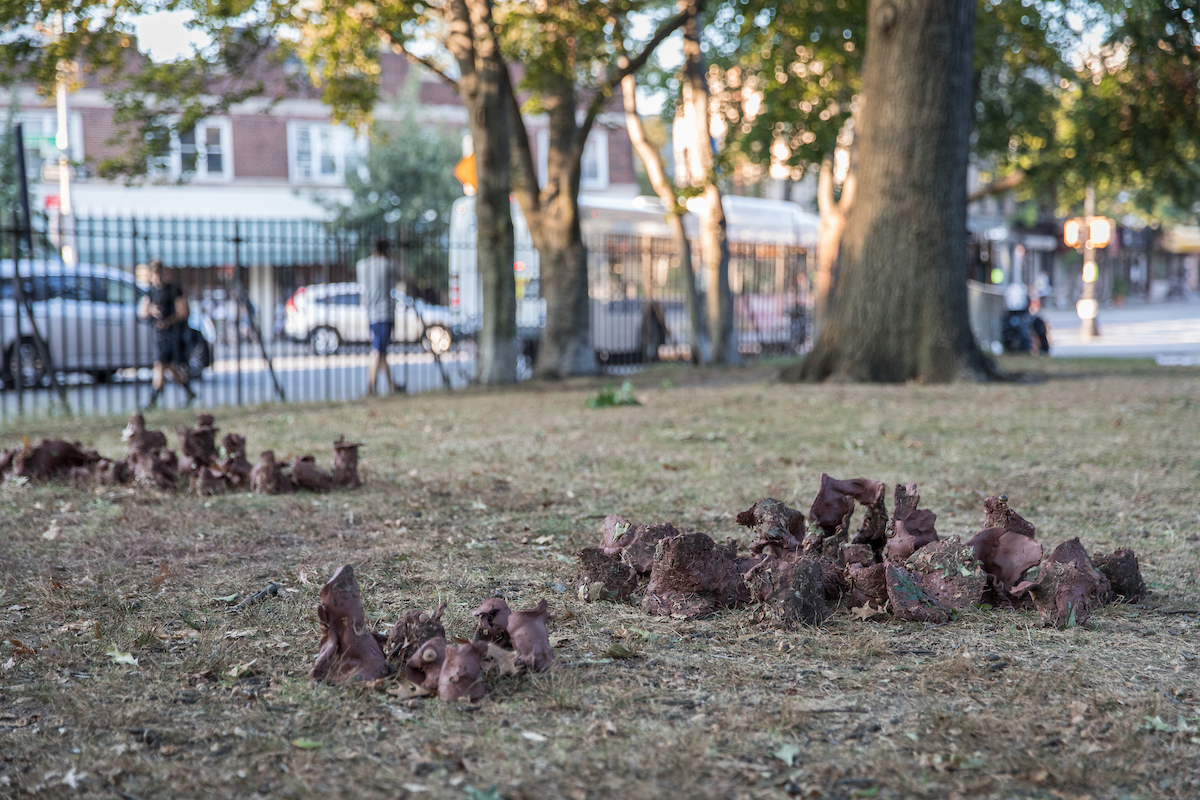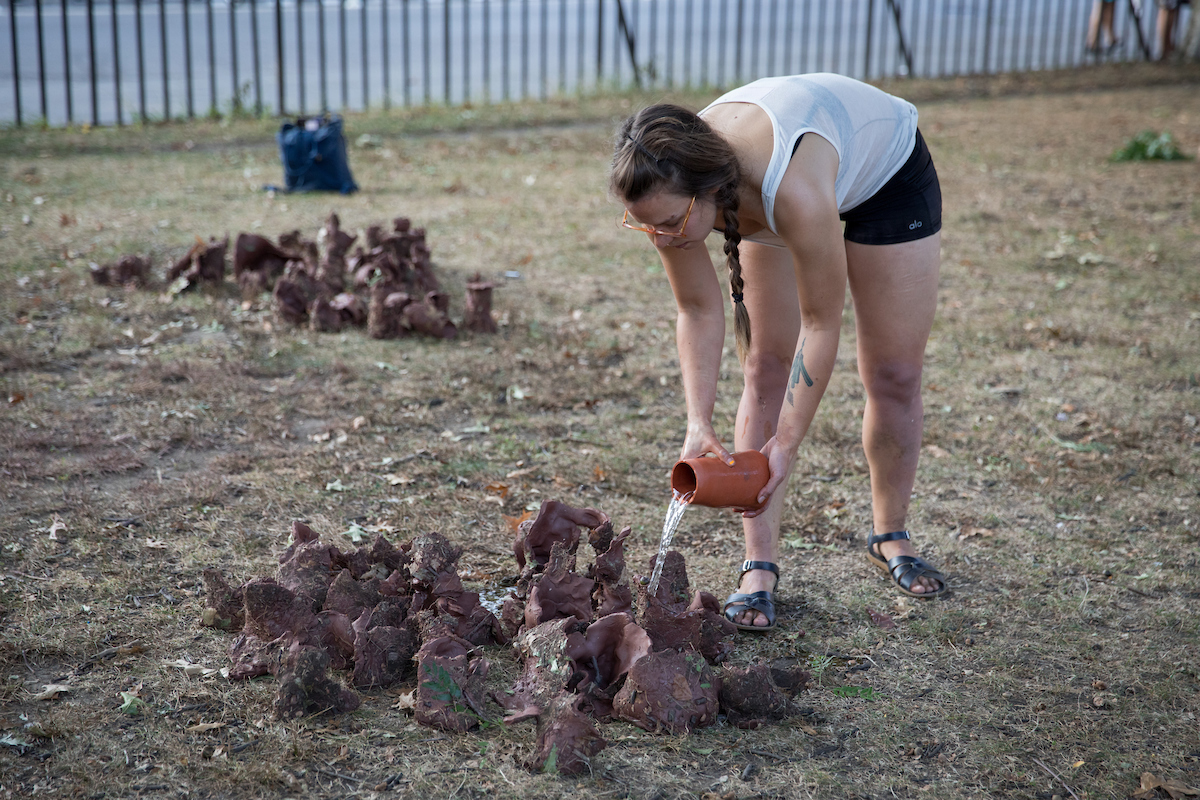 We then flooded our cities with water that contained flower essences for regrowth (fireweed), for home and family (saguaro), for feminine creativity (pomegranate), and for embracing both masculine and feminine parts of the self (calla lily).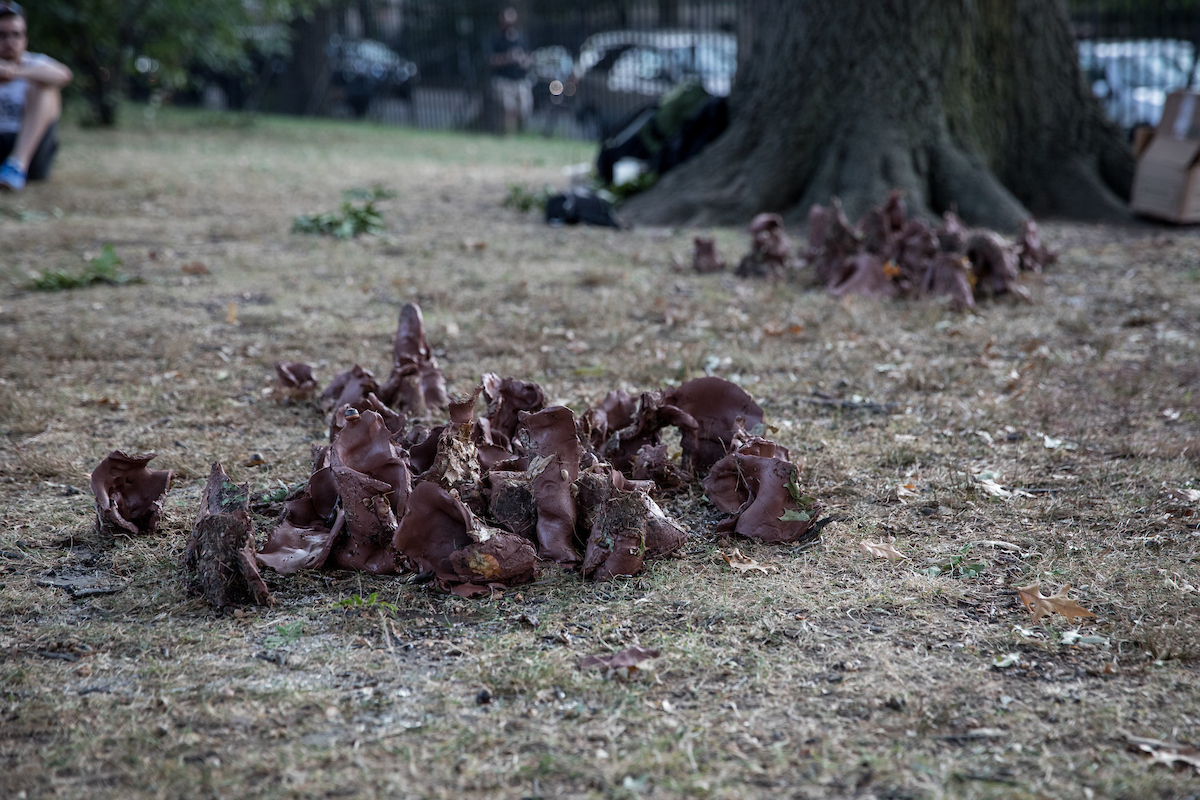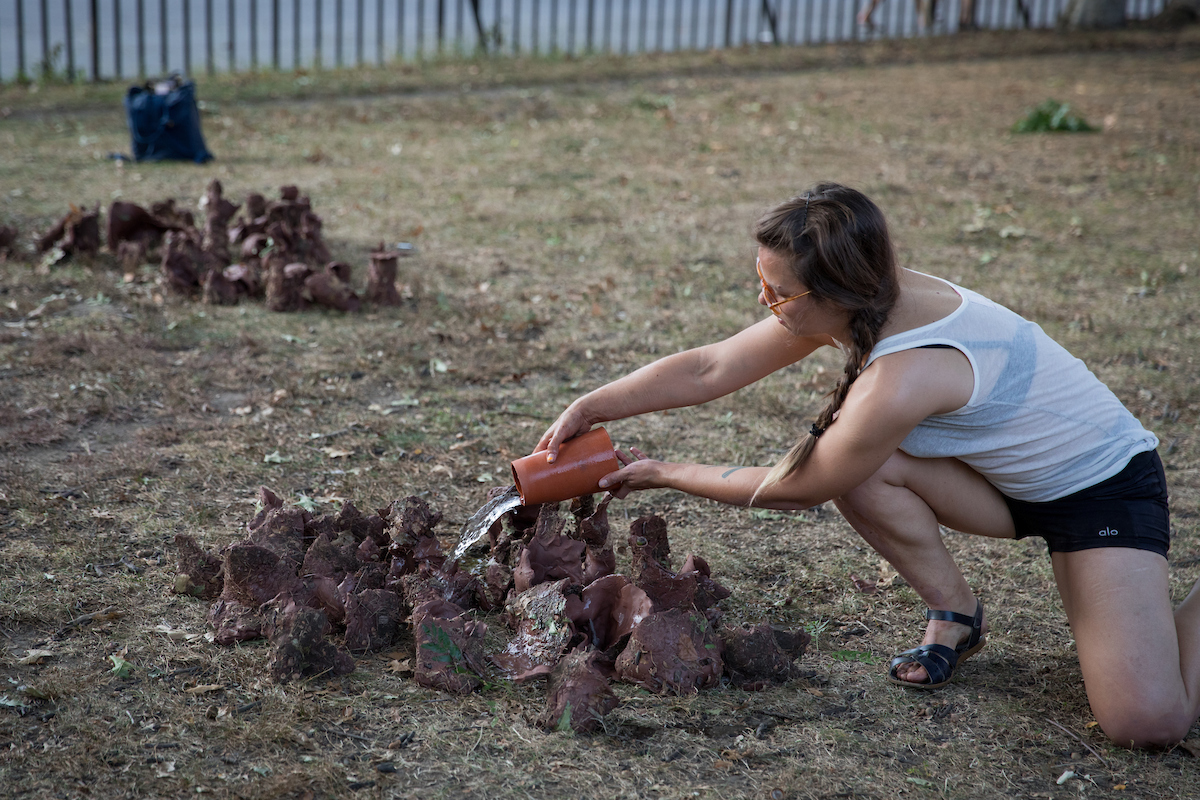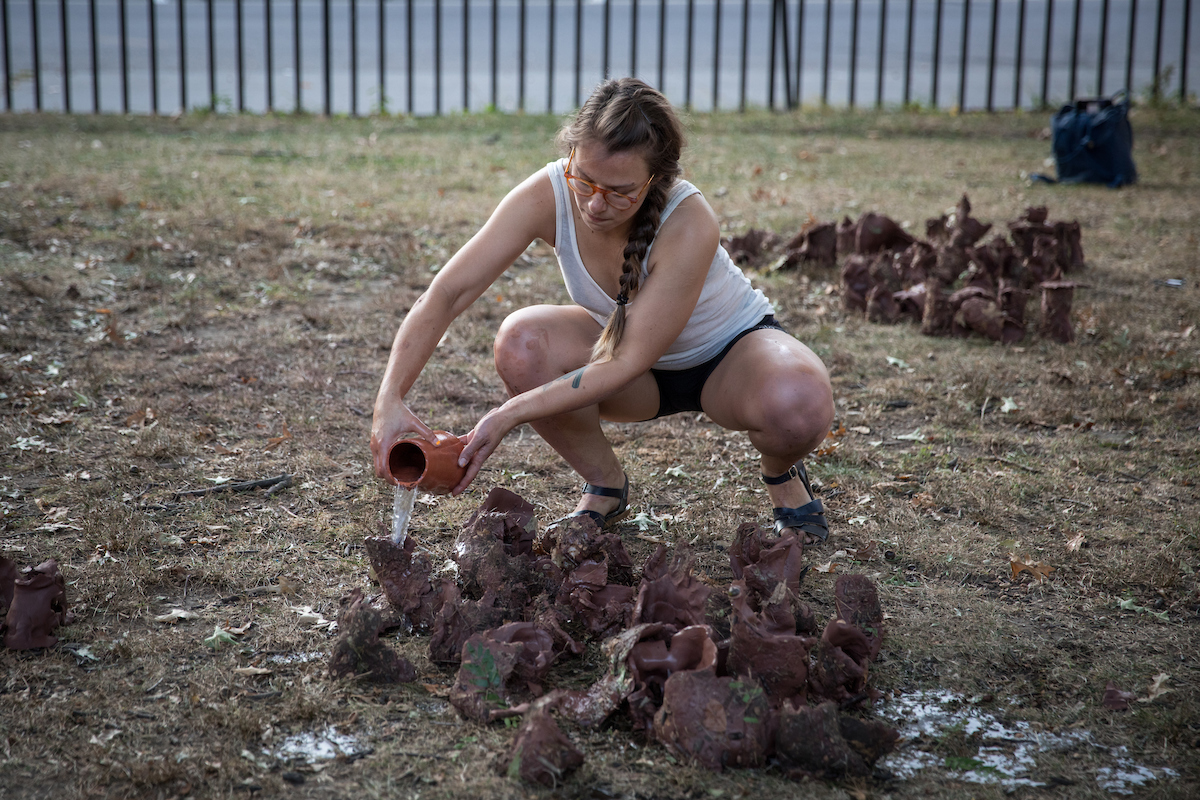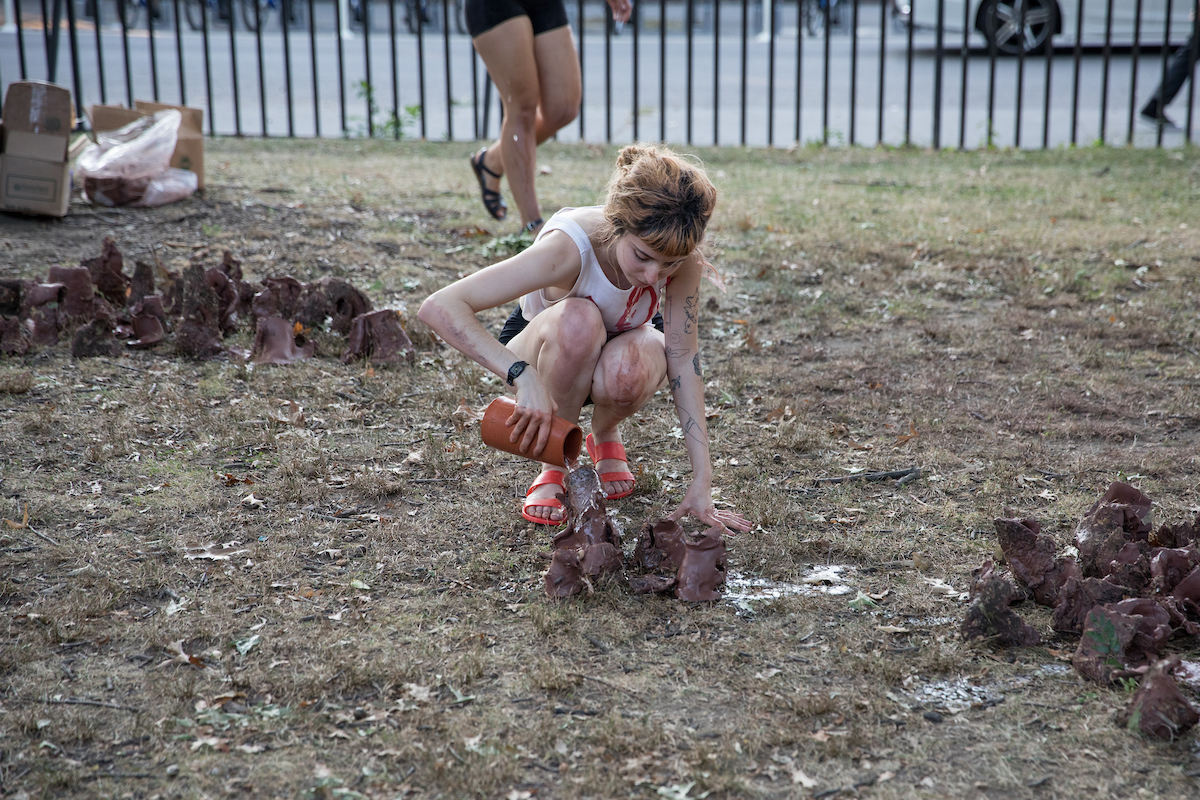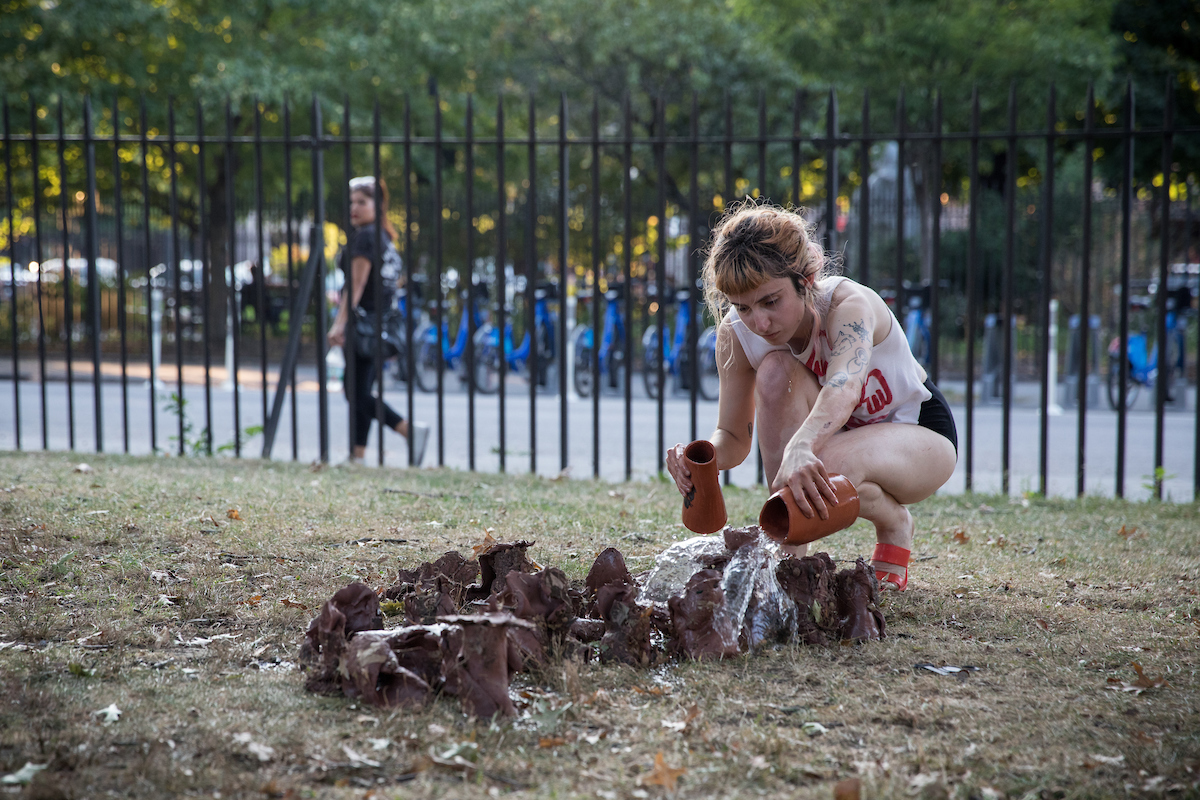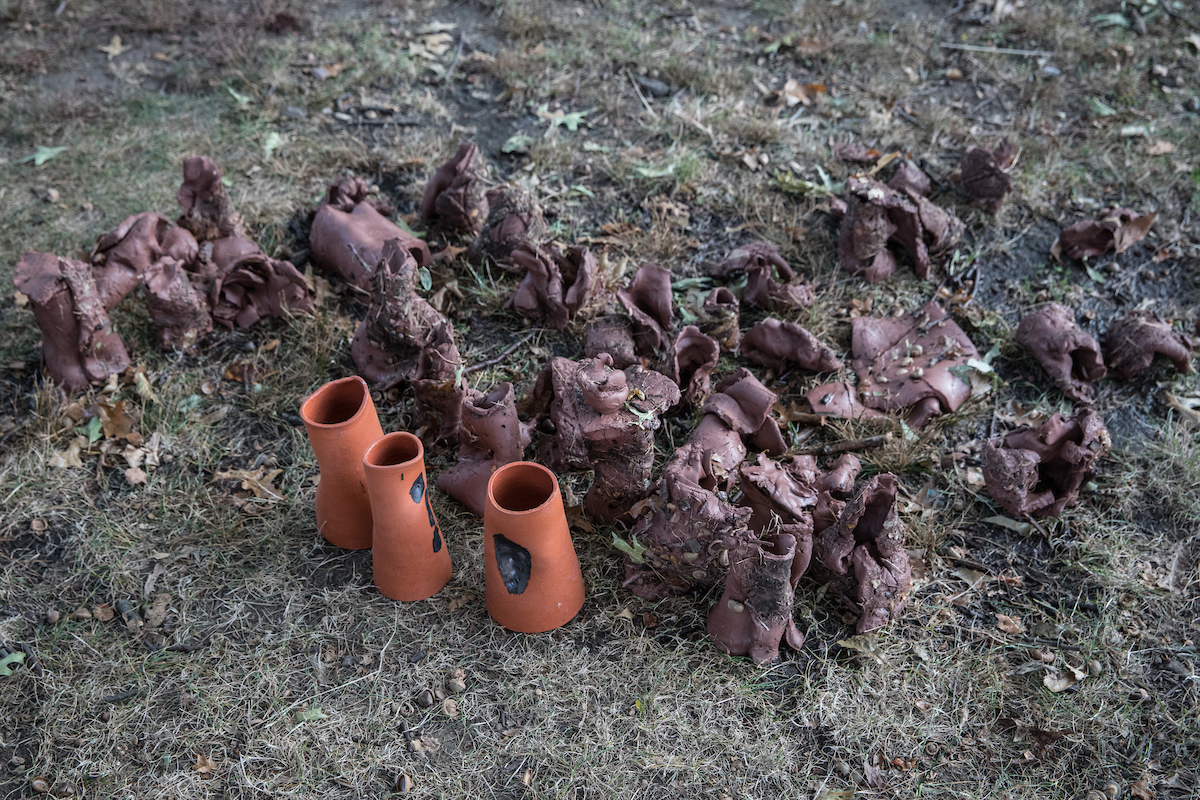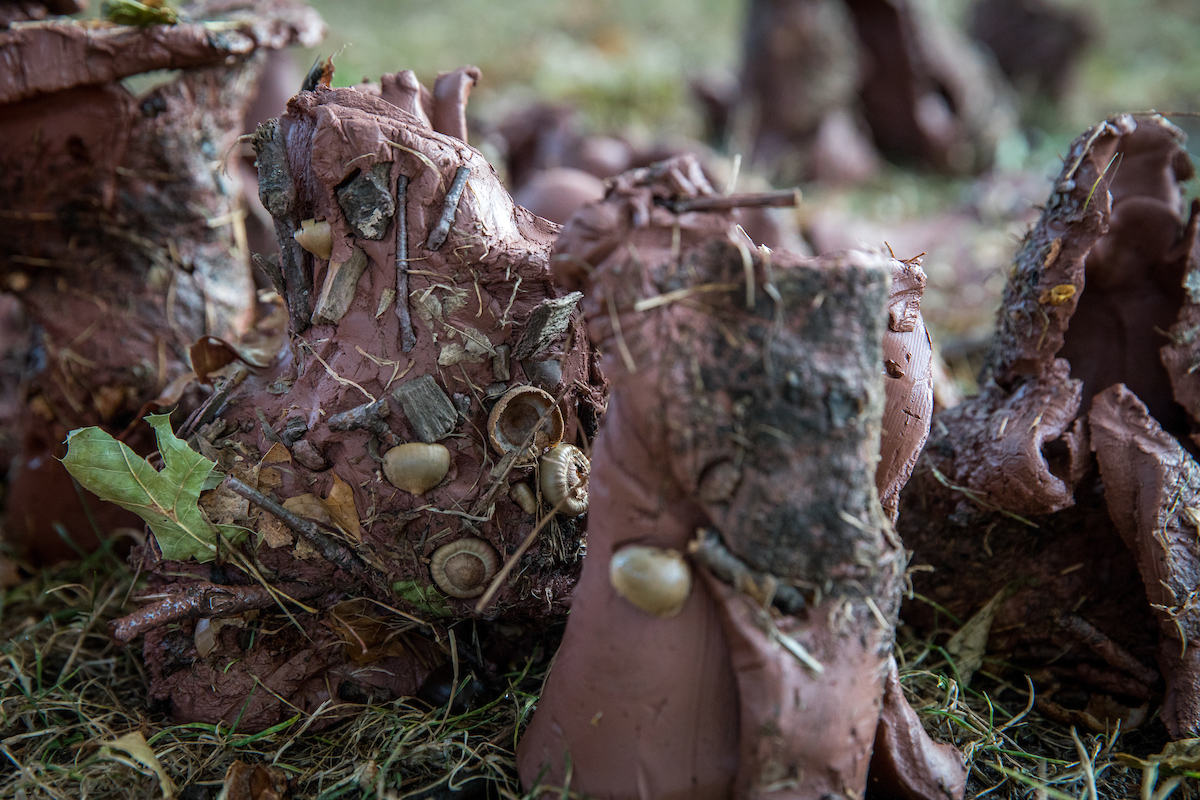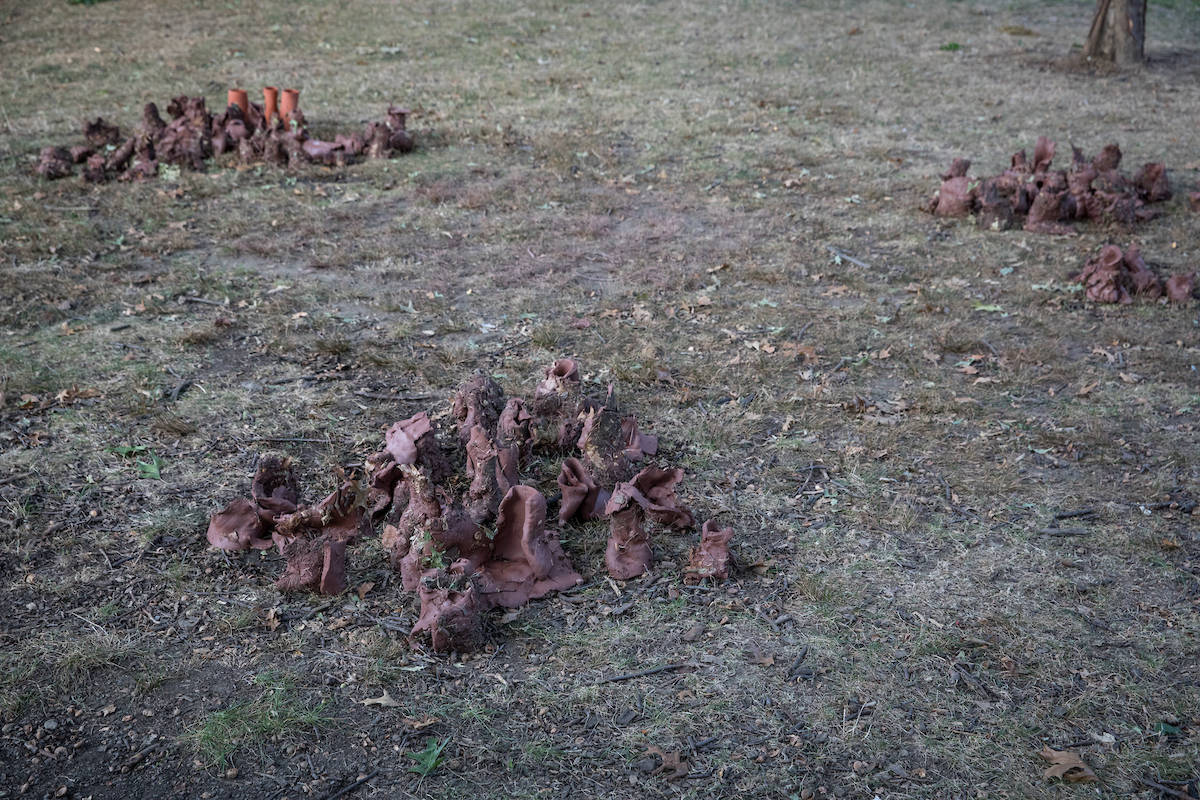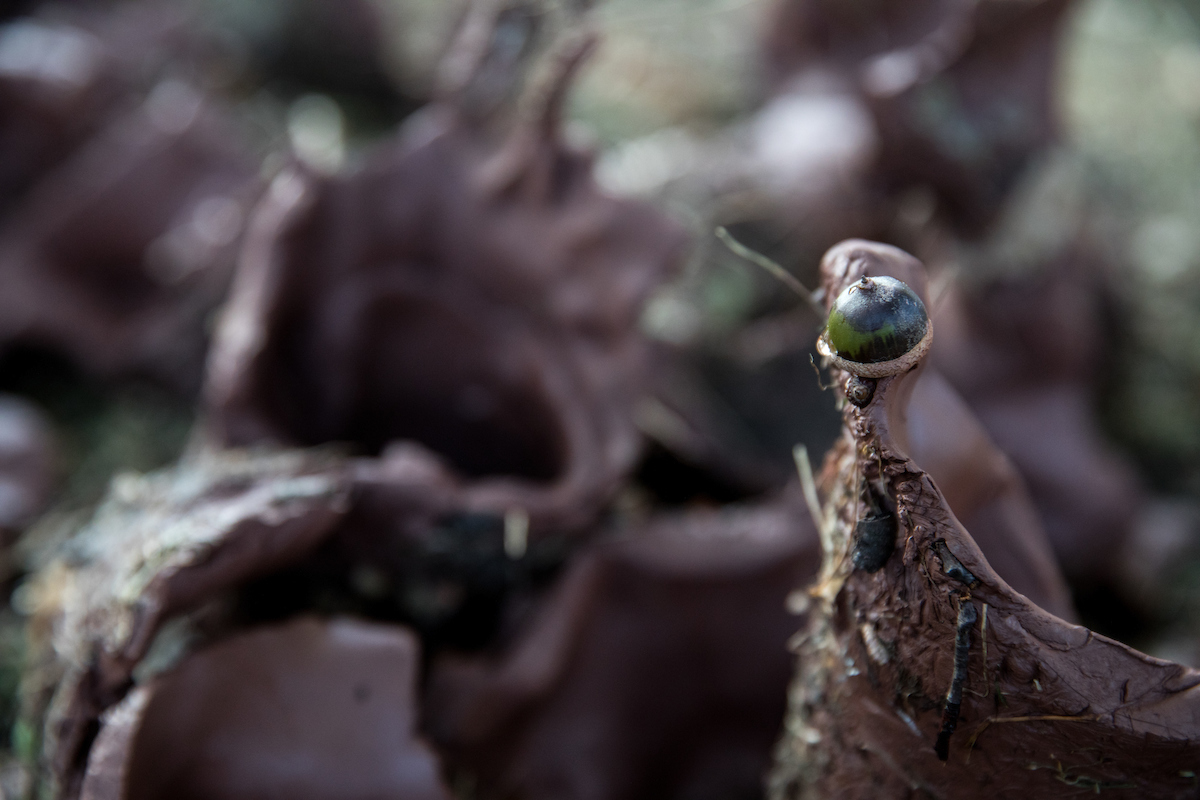 The next day...